Brian H. Pollock, Esquire
I founded my law firm in 2004 and believe that the FairLaw Firm best utilizes my broad legal experience by focusing on representing employees who were not paid the overtime wages, minimum wages, or pay that they earned. I believe that through an innovative approach to the practice of law and personal attention to your case, I can provide not only effective representation, but also comfort in allowing clients to understand the process and steps being taken on their behalf. With my experience, I can settle your case or take it to trial – and I have done both for my clients – in the Florida state and federal courts at the trial and appellate levels. Having represented people who have been wronged in different areas of practice since 1999, I decided to devote the majority of my practice to helping those who have been taken advantage of by their employers – specifically those who have been the victims of wage theft, but also devote a significant portion of my practice to helping employers avoid workplace problems, to representing employers in administrative matters, and to representing employers in litigation.
I am a Florida native, and I was both educated and trained in the practice of law in Florida. While I am not fluent, I am conversational in Spanish and make every effort to understand my clients. I am assisted by my staff, who are completely bilingual and who I trained to help you in your case. Since starting to practice law in 1999, I have fought hard for my clients at both the trial and appellate court levels. I am so highly devoted to my clients, that I have taken causes to not just Supreme Court of Florida, but all the way to the United States Supreme Court. For my entire legal career, I have exclusively practiced civil litigation, during which I have recovered millions of dollars for my clients.
I not only fight for my clients, but I also have fought to maintain the integrity of the legal community by serving two terms on The Florida Bar Unlicensed Practice of Law Committee 11(a), from October 2005 through October 2011. I served as the chairman of this Committee from May 2011 until October 2011. In this service, I helped to maintain the integrity of the legal system by being involved in an arm of The Florida Bar that seeks to eliminate unlicensed people from attempting to practice law, thereby protecting innocent consumers from being victimized by those who have not been licensed to practice law.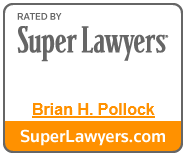 "Cohesive team. Excellent knowledge of employment law.Always felt interactions were productive and moved the ball forward. Very satisfied with feedback given based on my questions, analysis and/or strategic preferences. Overall, great workflow, efficiency and execution." – Alex, Miami, FL.
I take pride in my work and the work that I perform for my clients. I return phone calls and emails promptly and have the ability to discuss cases, strategies, and concerns in a manner that is easy to understand. I have earned the respect of my peers, so other attorneys routinely consult me for insight into difficult legal issues and refer cases to me – particularly those involving overtime pay and minimum wages. When I am not comfortable representing a client in a particular matter – which usually involves an issue outside of my primary practice area – I have developed relationships with other attorneys who would be better suited to a particular client's individual situation.
I have been a member of The Florida Bar since 1999, which entitles me to practice in all of the trial and appellate courts in Florida. I also earned admission to practice in the federal court for the Southern and Middle Districts of Florida, the Eleventh Circuit Court of Appeals, and the Supreme Court of the United States.
I graduated from the University of Florida in 1996, and then went on to study law in my home town of Fort Lauderdale, Florida, at Nova Southeastern University. Upon receiving my Juris Doctorate degree in 1999, I was admitted to The Florida Bar several months later in 1999. I currently live in the Miami area with my wife, children, and dogs.
I was recognized as a Rising Star in the 2013 and 2014 editions of Super Lawyers, and once again voted to be a Super Lawyer in 2021, as voted by my peers. I have now been practicing law for over 20 years, and look forward to sharing that experience with you.
I hope that after your case, your positive experience will let you feel confident in referring others to my firm.